A House Call Veterinarian Serving Northeast Pennsylvania
We Service Monroe, Carbon, Lehigh and Northampton counties.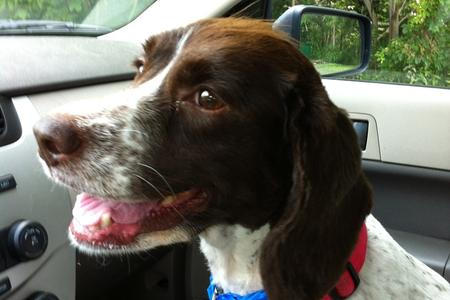 Compassionate Care in the Comfort of Your Home
Sometimes it's tough to know where to turn when your dog or cat isn't feeling well. That's why we created Pocono Mobile Veterinary Service, the one and only mobile veterinary service you'll ever need. Because we are a house call veterinarian, your pet can get everything from nail trimmings to vaccinations and blood work in the comfort of your home. Our attentive care to older pets allows a comfortable hospice experience for everyone involved. When its time to say good bye, we offer humane pet euthanasia with cremation services.
Pocono Mobile Veterinary Service removes the stress associated with a long and hectic veterinary visit. Call us today at 570-730-2271
We believe that in home euthanasia is a preferred experience to putting down your beloved friend in a crowded, noisy veterinary hospital. When choosing a veterinarian, consider the comfort of your pet first. Pet euthanasia should be a very intimate experience where you can express your grief and sorrow freely without any interruptions or distractions. We provide a dignified, calm, compassionate experience where the whole family can have peace and closure. If you are considering euthanasia, call for a consult that will fit around your schedule at the time of your choosing.